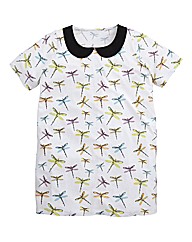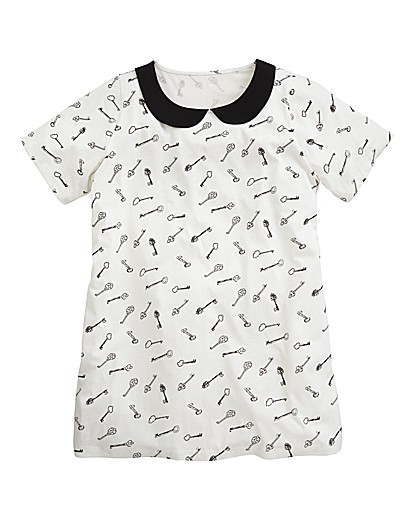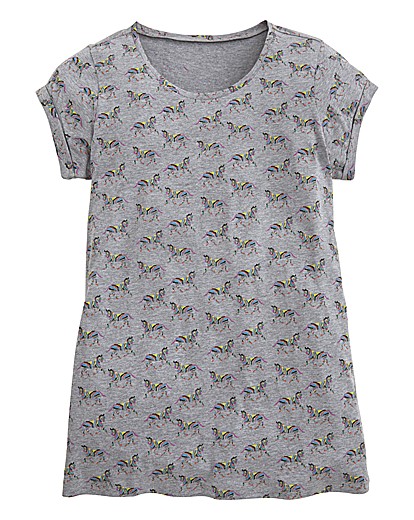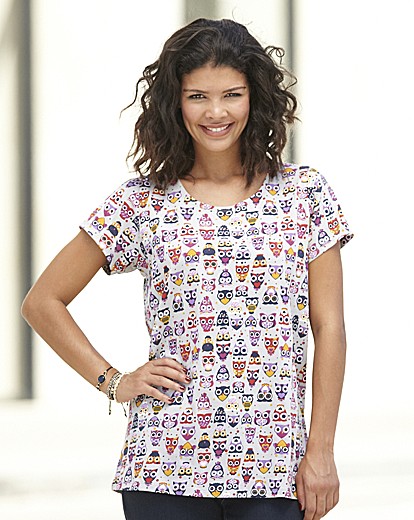 I've been pining for Spring for weeks, but I'm even worse now I've bought these cute tops from Fashion World. The first one caught my eye because I basically love anything with dragonflies on! I noticed they did the same top in a different colour and pattern - the "keys" print which looks really smart in black and cream. These are my first "
Peter Pan collar"
purchases, so I'm a bit behind everyone else there, but it looks as if the style is here to stay for a little bit longer yet. Once I was on a roll with the "cute tops" theme I couldn't resist these two t-shirts; one has a multi coloured zebra print and the other has colourful owls. For the prices I paid I'm really chuffed with the quality of the fabric. I also really love the length of the tops too, not too long, not too short, just right on me =D I'll probably wear these with a jersey maxi skirt and some cute pumps. All I need to do now is get my seaside holiday booked =D
Peter Pan collar tops £14.00 each.
Zebra and Owl t-shirts £12.00 each.
Sizes 12 - 32.
Click here for Fashion World online.